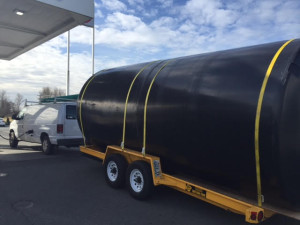 It's not just Seattleites that are having rainwater collection systems installed before the end of this long and extensive rainy season. RainBank has been traveling up and down the I-5 corridor from Portland Oregon to Bellingham Washington this winter. Interest in residential rainwater harvesting is seeing an all time high in the region. Water quality concerns, last year's drought conditions, and the green movement all have consumers looking for alternate water supplies for potable and non potable demands.
Customers are reporting that storage volumes in their water tanks are remaining full, and with expected rainfall amounts to stay high through Spring, Seattleites and others are "singing in the rain". Commercial interest in rainwater collection also remains high. Many projects, large and small, are choosing to use rainwater for irrigation and toilet flushing and recognizing cost savings. RainBank Rainwater Systems has met this demand by becoming Pinnacle and Contain Water Tank's Northwest Master Dealer offering dealerships throughout the region.
RainBank Rainwater Systems is the ARCSA Northwest regional representative and offers workshops for education and promotion of rainwater collection. The mission of the American Rainwater Catchment Systems Association (ARCSA) is to "promote sustainable rainwater harvesting practices to help solve potable. non potable, stormwater and energy challenges throughout the world."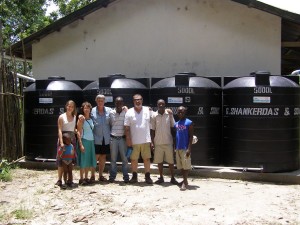 RainBank Rainwater Systems has met this mission statement for years by developing and promoting rainwater collection best practices throughout the Pacific Northwest and abroad as a founding director of Bank on Rain, a non profit organization with a mission statement to establish ecosystems in developing countries.
Interested parties are encouraged to use the form below to contact Ken Blair to arrange an ARCSA workshop.