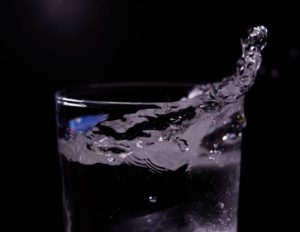 Since we're still searching for answers, and the world need for water continues to mount, here is a repost of our article originally titled How Much is Water (Conservation) Worth?
The question in itself is a huge discussion among corporate leaders and governmental agencies throughout the world. With increased demands of growing populations, droughts which plague many regions globally, and the lack of conservation, many are asking "how do we protect a common resource throughout the world, while providing a necessity of life for all of its inhabitants?" According to the UN's Intergovernmental Panel on Climate Change "We have a genuine, burgeoning, boundary – crossing crisis over water." PepsiCo CEO Indra Nooyi says "The world water crisis is one of the most pressing challenges of our age."
Companies are concerned as farmland suffers and the demand for water mounts. What is the solution? According to Fortune Magazine, "Some say: make people pay more for the most precious commodity on earth. "When water has no value, even low-cost technology will never get implemented on a large scale."  Furthermore, the article deems that water is so inexpensive that there is no incentive for conservation. Water needed for drinking, cooking, farming and basic life supporting necessities needs to be available to all, while there should be limits on non-essential use of water with cost increases to offset conservation practices and technologies.
The city of San Diego, which has experienced a drought not seen before in our lifetime, is investing money in large scale desalinization systems, paid for, in part, by a tiered water pricing system. While many think this to be controversial, the need is there, without some sort of rethinking how we manage our water supplies, there will be little water to manage.
While rainwater collection is not going to be the final answer to water conservation, it certainly is a simple step that can be adopted relatively inexpensively, and with positive results on a small scale. Think about the money that can be saved by our municipal water districts which can then be redirected to other methods of supplying water. If the city of San Diego, as well as other cities would realize the value of water and encourage rainwater collection on a larger scale, we could conserve over half the amount of water being wasted for non-essential use.
What steps have you taken to conserve water?  Leave a comment.