Monthly Archives: December 2014

RainBank would like to congratulate the Seattle Seahawks – the NFC West Champions and the #1 seed in the playoffs!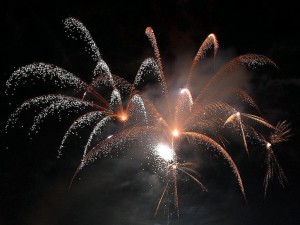 It has been an exciting year for RainBank Rainwater Systems and the American Rainwater Catchment Systems Association (ARCSA).  Momentum began late in the first quarter of 2014, and really picked up speed during the fourth quarter; the outlook for rainwater collection in 2015 is very bright.
For your reading pleasure, I've chosen some blog posts for you to review, which will give you a good sense of the types of projects we've completed, and the content that resonates strongly with our audience.
Cement Cisterns Collect Urban Rainwater …One way to solve this issue is with a cement vault, constructed beneath the house, which stores the captured rain water for potable use.
Rainwater Harvesting Industry Conference …This class will advance Ken's accredited professional endorsement to Inspection Specialist. Ken is also pleased to announce he was voted in as northwest regional representative of ARCSA and will be an advisor to the education committee.
Should You Use an External or Submersible Pump in Your Rainwater Collection System?… As mentioned in a previous post, centrifugal pumps are the most common type used in rainwater collection. 
From the many new jobs and customers we have met this year, to my speaking engagement at the ARCSA conference, we've been kept very busy at RainBank.
From the first potable system installed in Seattle city limits by RainBank, to the 4- 25,000 gallon tank builds for the Sea Scouts in Galveston, TX. I would like to thank each and every one of our customers, peers, and associates for making this past year a growth year for RainBank and our industry.
I would like to thank my team: Sonia, Gordy, Vicki, and Chad for your excellence, pride and devotion. I would like to send my appreciation to ARCSA for its commitment and promotion of our industry, and my deepest respect to those who have paved the way in bringing rainwater collection to the level we are experiencing today. Happy New Year.
All of us here at RainBank would like to wish everyone a merry Christmas and happy holidays!