This post is part of the series How to Build a Simple Rainwater Collection System.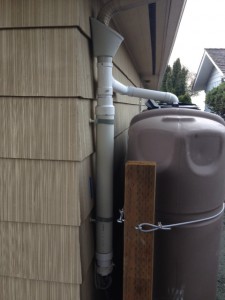 A first-flush diverter helps keep your rainwater harvesting system clean by enabling the removal of dust, other debris, and any fecal matter that collects on your roof and in your gutters between rainfalls, so it is flushed out at the very beginning of the water collection process.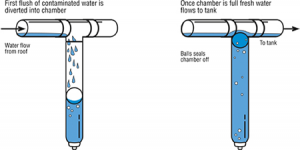 The cleaner your water is as it goes into your system, the cleaner your water will be when you use it. Studies have shown a tremendous drop in fecal bacteria levels when the roof is flushed before water enters the tank. Bacteria also like to live in decaying leaves and other organic matter that collects at the bottom of the tank. A first-flush diverter "washes" the roof, so there is less rubbish on the tank's bottom.
Do you want to see more articles about how to build a simple rainwater harvesting system? Check the "Notify me of new posts by email" button below.