Po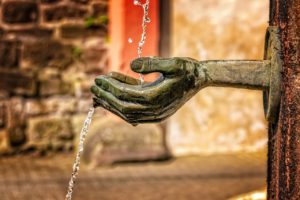 table residential use of collected rainwater is on the rise since the statewide water rights laws were challenged in 2006 by the Washington Department of Ecology, allowing the entire state of Washington to collect and use rainwater for non-potable (non-drinking) use. San Juan County had been awarded an exemption to the 1800's water rights laws and was already issuing  residential building permits with rainwater collection as the only source of water. RainBank's president, Ken Blair, was personally awarded a building permit in 2002 for his "water availability" being the only source of water for his household. It was not the first, but was certainly at the forefront of rainwater collection's progression and, throughout the years, RainBank, has continued with that effort.
For close to 20 years, RainBank has shared its deep rainwater collection knowledge, working with many counties as they move toward increased adoption of potable residential rainwater collection systems for single family residences, and remains committed to providing quality engineered designs, professionally installed.
Click here to contact us about your project.