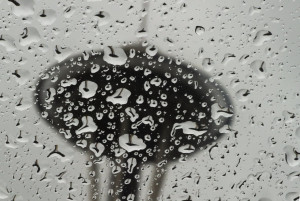 The Seattle Times reports, "Between the beginning of December and Thursday night, a total of 22.78 inches of rain fell at Seattle-Tacoma International Airport, the official climate station for Seattle. The winter months have also been warmer than usual in Seattle, with no measurable snow and higher than average temperatures in December and February."
If El Niño predictions of a warmer wetter Spring are correct, rainwater harvesters in Seattle can expect their cisterns to remain at high levels leading into summer.
Our neighbors to the South in California have seen increased rainfall this winter, but are already hoping for a wetter Spring. "Sacramento is in the peak of it's rainy season, but there is no substantial rain in the forecast. The Sierra snowpack has fallen below normal levels for this time of year." reported by the Sacramento Bee. Jan Null, a private consultant with Golden Weather Services explains, "This year's winter is yet another reminder that El Niños are unpredictable and any long-range weather forecast is suspect. The nexus of warm water in the Pacific is farther West than usual this year. That is a factor in determining where the rainfall will fall."
According to federal water planners, surface and groundwater supplies available now will not meet water demands in the future. In order to meet the demand, we must conserve water and develop alternative supplies now. The American Rainwater Catchment Association (ARCSA) advocates that one solution is rainwater collection, which captures, diverts, stores, uses, and returns water to the aquifers by infiltration. Rainwater can be used for irrigation, and livestock watering. If properly filtered it is a great source for laundry and toilette facility. Captured rainwater, after being properly treated can be used for drinking, cooking, and cleaning.
RainBank Rainwater Systems has been part of this conservation movement for more than 15 years, with designs and installs throughout the Pacific Northwest for commercial and residential systems. We are the Northwest Master Dealer for Contain Water Tanks Inc. and dealer of Wisy products. RainBank offers dealership opportunities for those who are wanting to expand their business in water conservation and rainwater collection. RainBank Rainwater Systems offers ARCSA accredited system designs, permitting, in house engineering, licensed plumbers, and a progressive approach.
Use the form below to contact us about becoming a dealer.