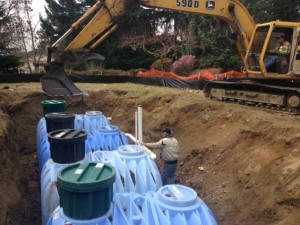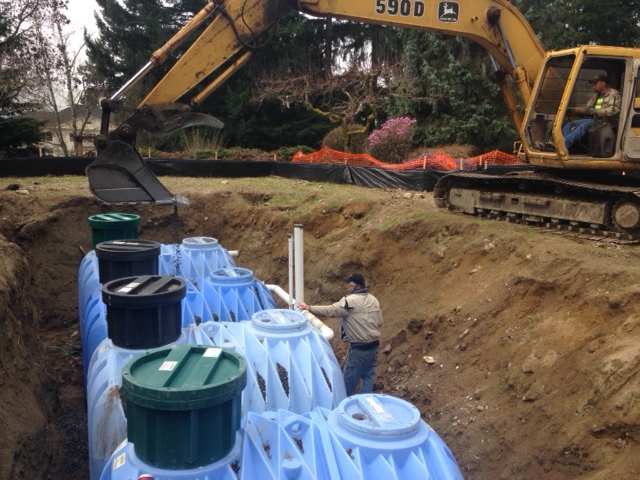 7,200 gallons of collected rainwater for household usage has no visual impact for this newly constructed Bellevue home. The homeowner wanted to have a rainwater catchment system to provide water for the toilet and laundry facility, but he did not want large, above ground water tanks interfering with the landscaping of his backyard.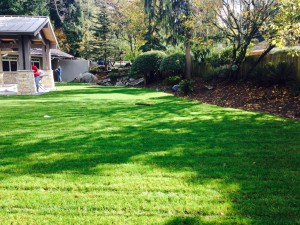 The solution: excavating the old cement swimming pool and placing four 1800 gallon poly water tanks in its place, creating an underground rainwater collection system.  All the tanks are connected with a manifold for equalization and supply a pressure tank and filtration in the mechanical room for usage. Solenoid valves provide automatic switching from rainwater to city water if the tanks should run low, but will switch back to rainwater when the tanks receive more water from the roof.
Gutter screens were installed, along with a vortex filter, which will eliminate debris from entering the storage tanks. In the mechanical room, a sediment filter will remove fine sediment, followed by a carbon filter to eliminate color and odor.
With auto switching, the homeowner will never know the difference (other than his reduced water bill) and he finds the underground rainwater collection system aesthetically appealing.