Do you know that up to 60% of the human adult body is water?
According to H.H. Mitchell, Journal of Biological Chemistry, the brain and heart are composed of 73% water, and lungs are about 83%. The skin contains 64% water while muscles and kidneys are 79%. Even bones are a watery 31%.
With that said, here are some important facts about current limited global water availability:
783 million people do not have access to clean drinking water
One half of the world's hospital beds are filled with people suffering from water borne disease.
64% of households throughout the world rely on women to get the family's water when there is no water source at home.
Globally we use 70% of our water sources for irrigation and only 10% for domestic use.
Water is a limited resource; it is not infinite. What each of us does in the world and how we live affects our water supply. We can make a difference. We can take steps globally to protect our water resources by simple conservation techniques.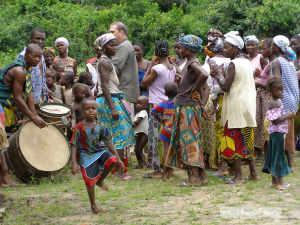 Education is the key to protecting the water supply in developing countries and industrial countries as well. Non-profit organizations such as Bank on Rain are spreading the word about rainwater collection and teaching conservation techniques to those who do not have a clean source of drinking water.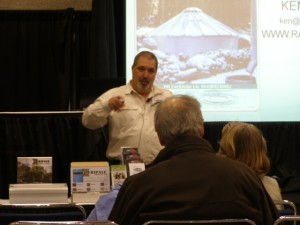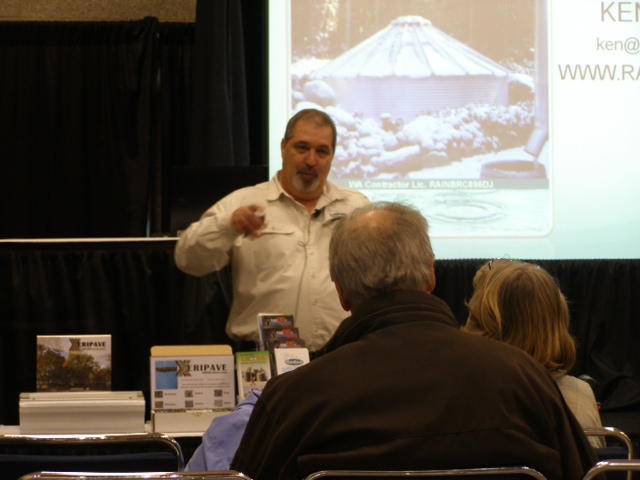 Ken Blair, president of RainBank Rainwater Systems is a lifetime member of ARCSA. The Mission of the American Rainwater Catchment Systems Association is to promote sustainable rainwater harvesting practices to help solve potable, non-potable, stormwater and energy challenges throughout the world.
Ken has also achieved the status of Accredited Professional, Systems Inspector, and is ARCSA's Northwest Regional Representative.