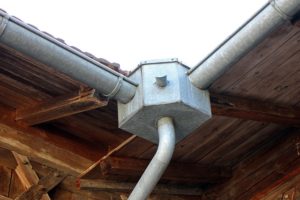 We want to keep our families safe, but when we read stories about sustainability, water conservation, saving the environment, aging infrastructure, even poisoned public water systems – how on earth are we supposed to know where to begin when it comes to rainwater collection?
Here are some tips that can help you decide where to begin. We originally discussed this in a post from 2014:
Whether you are designing your own rainwater catchment system or having one designed by a professional, success of your rainwater catchment system design is dependent on some key factors.
What do I want to accomplish with my design of a rainwater catchment system?
Irrigation, toilet and or laundry facility, supplementary to well water or city water, whole house usage, and sole source are the main purpose of designs.
How much rainwater can I collect from my roof? Will it be enough to supply my needs?
One inch of rainfall per 1,000 square feet of roof will yield approximately 623 gallons of water. Evaporation, wind, and spillage account for 15 – 20 % of loss. A 2,000 square foot roof with 36″ of annual rainfall may yield 44,856 gallons. With an efficiency of 85%, that equals 38,128 gallons.
One inch of rain is needed for the healthy growth of plants. This equates to .623 gallons per week for 1 square foot of planting, which can add up rather fast, so keeping your irrigation needs small and giving consideration to drought tolerant plants is recommended.
Toilet and laundry facilities account for 49% of household usage. Designing and building a system for this purpose alone can cut your water and sewer bill in half. New construction is the best time to implement this type of system however, retrofitting plumbing in an existing home can be accomplished.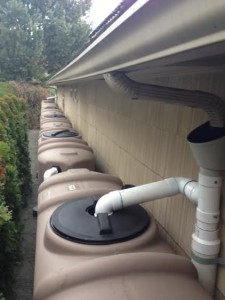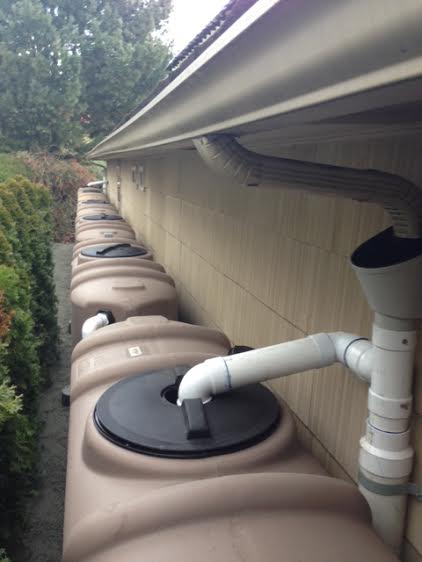 If the collection area is small or available space for storage is restricted, a supplementary system can be achieved with "slim line" style of cisterns or buried tanks. A small roof can still be effective in collection if used for a supplementary source to well water or city water.
Whole house usage, or potable water, can eliminate dependency on city water or well water, where you can still have city or well water as a back up during dry times. With the advanced filtration and UV disinfection offered today, safe, reliable drinking water for whole house usage will exceed the quality of most well and city water.
Now that you are considering what usage of collected rainfall would best suit your needs, we will discuss sizing, configuration, implementation, and maintenance of a designed rainwater catchment system in upcoming posts.
When you are ready to begin, RainBank will come to your site, discuss your needs and prepare a feasibility study – customized to your usage. There is a fee for this, which would be discounted from the cost when you contract with us to design or build your system. Use the form below to request a quote.