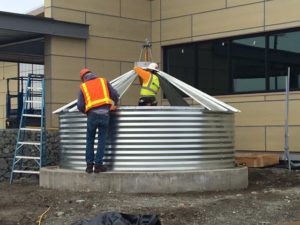 Thank you to all for your interest in rainwater collection and RainBank Rainwater Systems this year.
RainBank has had a busy year designing and installing systems throughout the Pacific Northwest. Joining those in the past are Skagit, Snohomish, and Wahkiakum counties, who have all adopted rainwater collection for residential potable use. RainBank Rainwater Systems has been there, encouraging counties since its beginning in 2003.
We design and install in all counties throughout Washington state and beyond. We look forward to another year of providing professionally designed and installed systems to our customers.
Contact us for more info: