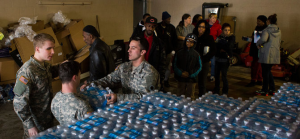 Let it be clear that the team at RainBank does not embrace a scare tactic or doomsday philosophy. We wholeheartedly embrace the principle that safe, clean water is a basic human right. The poisoned public water situation in Flint, Michigan is outrageous – deplorable and unconscionable.
The Washington Post has compiled a timeline of this water crisis. Click here to view.
As reported in the New York Times, the city of Flint, MI, was in a state of receivership from 2011 to 2015. This means the city had its finances controlled by a string of four emergency managers. One of these administrators tried to save money by drawing water from the Flint River.
In doing so, the public water system became poisonous. Folks immediately reported that the color, odor and taste of the water was bad and bacterial contamination was found. However, chemicals used to disinfect the water caused a different kind of contamination, but state officials contended that the water was safe. [Editor's note – ARE YOU KIDDING ME?]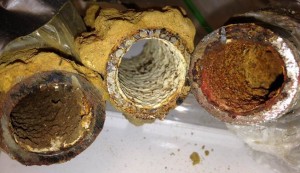 So, even though they now have a safe water supply, the Flint River water was so corrosive, it had caused lead to leach from the pipes. The NY Times article further reports "…it is unclear how long the leaching will continue. Flint is a member of a regional water authority that is building a new pipeline to bring water from Lake Huron, which should be operational later this year."
The entire incident is being investigated by the Michigan Attorney General's office and the National Guard has begun distributing bottled water, filters and testing kits to residents.
Adults and children were poisoned by this blatant and alarming disregard for the basic human right to access safe, clean water from a public water system. While authorities have begun the process to right the wrong, it will probably take tens of years to deal with the harm that was inflicted on the folks who trusted that their water was safe.