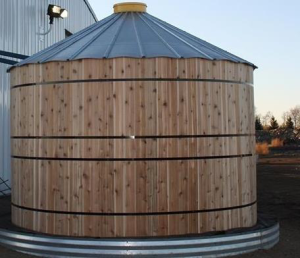 In a recent article for Forester Network, about the growing rainwater collection industry, ARCSA president David Crawford says, "The field is really ramping up…"
The article goes on to explain, "There are a variety of methods of collecting rainwater – rain barrels, aboveground or underground cisterns, and other collection devices. Such harvested rainwater is frequently used for irrigation, but can also be a source of water for flushing toilets, washing vehicles, and, in some cases, for drinking water."
Starting off the year by hitting the ground running, RainBank Rainwater Systems of Seattle is currently designing and building systems from Portland, Oregon to Whatcom County, Washington.
As the industry grows beyond a small niche market and becomes mainstream, RainBank has met the call for new steel water tank options in the Washington commercial and residential market with Contain Water Systems Inc – which carry a 20 year, industry high, warranty.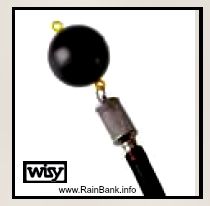 A dealer for Wisy products, Davey Pumps and Viaqua ultra violet disinfection systems – are all available from RainBank (contact us for more information). Additionally, RainBank recognizes the need for ease of ordering rainwater system components online from a local dealer and is continuing to build its website shopping cart.
RainBank Rainwater Systems has 15 years experience in the rainwater harvesting industry and is recognized by top engineering firms, architects and builders in the Pacific Northwest for consulting, design, and construction as the most knowledgeable, experienced, and trusted firm available. Contact RainBank today.