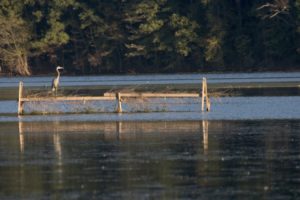 Recently, the EPA set a stricter health advisory for toxic chemicals perfluorooactanoic acid, or PFOA, as well as for perfluorooctane sulfonate, or PFOS, once made or used at factories near, and thereby affecting 8 Alabama public water systems.
Residents and businesses in the affected area are scrambling to procure bottled water for their families and customers this summer, as a $4 million temporary filtration system isn't expected to be completed until September.
The Wall Street Journal reports, "Factories for decades used PFOA as a plastic coating to make consumer products such as Teflon nonstick pans, waterproof jackets and pizza boxes. PFOS was used to make stain resistant carpets and other products. A multiyear medical study in the 2000s of 70,000 people near a plant in West Virginia that made PFOA found "some suggestions" of "probable links" between high exposure to the chemical and illnesses, including cancer. Studies have found PFOS to be harmful to the immune systems of animals."
After long-term exposure to these toxic chemicals, what does this mean for area folks with gardens, restaurants, families? How will this affect the natural balance of wildlife in the area?  We have no answers; only time will tell.
Read more at the Wall Street Journal
Read more at Alabama.com
Photo credit: A great blue heron on the Tennessee River. (Photo by Beth Young, courtesy Tennessee Riverkeeper)