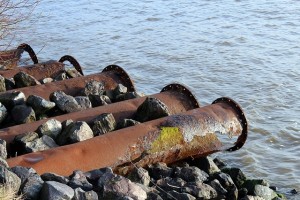 At RainBank, we've been talking about how aging infrastructure will affect public water systems. Now, we have to change that conversation to how aging infrastructure IS affecting public water systems.
The poisoning of the population in Flint, MI is an issue that Erin Brockovich has been alerting us about since the public water system changed sources in 2014.

According to NPR, in an article titled Beyond Flint, MI, St. Joseph, Louisiana has been experiencing problems with its aging water system for ten years. The article quotes a local resident as saying: "What's happening here in St. Joseph got the attention it's gotten because Flint has made water a public issue," he says. "And what I try to tell people is, this isn't just happening in St. Joseph or in Flint. It's happening in Louisiana, it's happening in Kentucky and Tennessee and Mississippi and in areas of poor and disenfranchised communities across the country."
Now, Ohio gets added to the mix, as Two Ohio EPA staffers on leave over lead in village's water. According to CNN, State Rep. John Boccieri and state Sen. Joe Schiavoni said late last month that the Ohio EPA knew lead was leaking into Sebring's water supply as far back as August, citing reports from Ream & Haager Laboratory, a state-certified vendor that conducted water tests.
This is a national public health issue. Do you know what levels of toxins are in your water?