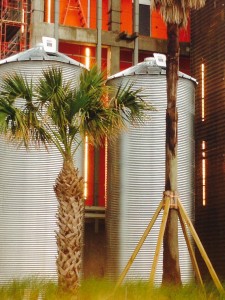 RainBank Rainwater Systems of Seattle is an ARCSA accredited designer, consultant, and installer of rainwater harvesting systems for both potable, and non-potable demands. Commercial and residential systems are designed and constructed to meet our customers' specific needs.
RainBank will design, install and package systems from 2,500 gallons to 50,000 gallons.
RainBank's customers are
Eco-friendly homeowners seeking to add rainwater collection or integrate into plans for a new premium or custom built residence
Architects developing plans for premium residential projects
High-end building contractors specializing in custom builds
Commercial contractors where rainwater harvesting is a component to the scope of the project
RainBank provides customers with an integrated, progressive and modern approach to sustainable, premium water systems.
RAINBANK SERVICES INCLUDE:
DESIGN: complete systems with performance specifications.
ENGINEERING & PERMITTING: to meet all legal requirements from county and state agencies; cost effective, fa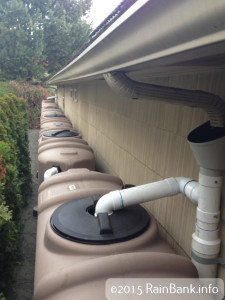 st & hassle free.
INSTALLATION: includes onsite management & the "soup to nuts" installation of rainwater harvesting and storage systems.
PRODUCTS:  A rainwater system designed with WISY products requires minimal maintenance and never needs replacing.  Never clean a filter basket or a tank again.  Ever.  (Come back often; we're adding new product lines for 2016!)
CONSULTING : is available throughout the US Including Hawaii, for all rainwater harvesting & Class B water systems.
PACKAGING: Customized kits & blueprints for do-it-your-selfers, those in remote locations, tract housing developers and large companies. Use the form below to contact us about customized kits or other services.