Matt Grocoff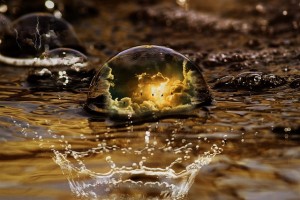 , a writer, speaker and recognized leader in net zero energy and living buildings asks: "What if there is a better way for Flint and other cities to harvest and deliver life-enhancing water?
We've talked about why decentralized water systems are important to our public safety and why rainwater collection is a simple source for decentralized water, and how it can be the answer to our aging, centralized water systems. With expected increased demand from high density development and the high cost of upgrading infrastructure to meet those demands, water is becoming a commodity.
In his February 15th post for Michigan Radio, Can Flint crisis inspire better water systems for all of us?, Grocoff goes on to say, "There is no doubt that Flint's water crisis is an unqualified failure of democracy, but it is also a century-old failure of design and systems thinking."
With a progressive train of thought, he asks, instead of replacing all of the pipes, how about building a better system? This practical approach has some of us scratching our heads because it makes perfect sense.
As science and technology evolve, we should adapt new practices for designing and building public water systems – for the sake of our health, longevity, sustainability and affordability.