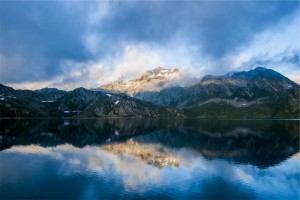 Rainwater collection, a simple source for decentralized water, can be the answer to our aging, centralized water systems. With expected increased demand from high density development and the high cost of upgrading infrastructure to meet those demands, water will become the new commodity. Much has been discussed about privatization of water districts in order to fund these expenses, turning these districts into "for profit" businesses.  Large corporations such as Nestlé are actively pursuing this new business model.
What effect will privatization and profit generating water companies have on water supplies? Will Wall Street play a part in the trading, much like oil or any other commodity? What then will happen to the average consumer? What level will supply and demand hold on the price and pricing of water?
Rainwater collection and use can play an important role in not only supply, but potentially help keep costs down for the consumer and water districts. Simple water conservation, along with  collection can decrease supply and demand by supplementing centralized water. A rainwater collection system used only for toilet flushing and laundry facilities can save the average home 50% of its use. Commercial buildings can supply their irrigation and toilet flushing needs with rainwater collection while saving thousands of cubic yards of centralized water consumption.
The supply and demand of centralized water can be mitigated with rainwater collection on a large scale by small supplementary rainwater collection systems for commercial and residential use.