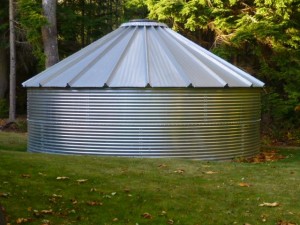 The GSI mandate or "Green Stormwater Infrastructure" can create unexpected costs for new commercial and residential construction. Controlling storm water through GSI compliance requires on-site infiltration and/or use.
Roof runoff, along with impervious surfaces, contributes to overwhelmed stormwater systems, which may result in pollutants entering our waterways and wetlands. A design using both methods of rainwater collection and infiltration can be the most cost-effective, while being beneficial to the environment.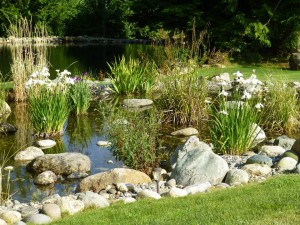 Directing roof runoff for irrigation, toilets, laundry, or even pre-infiltration potable water, will reduce costs from municipal water supplies. During the rainy season, collected water can supply these uses while overflow from the cistern can be directed to infiltration. Irrigation in the summer months being supplied by the desired amount allocated from storage will enable the rain garden or infiltration system to be sized for a smaller amount of runoff while supplementing city water usage.