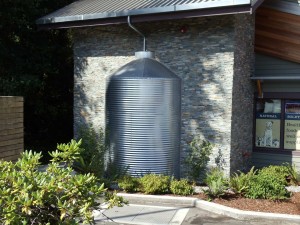 According to a recent article published by ARCSA (American Rainwater Catchment Systems Association), whose mission is to promote sustainable rainwater collection practices to help solve potable, non-potable, stormwater and energy challenges throughout the world, a well-designed, installed and maintained rainwater harvesting system can provide high-quality water for potable and non-potable, residential and commercial uses.
Below are some notable findings on rainwater collection compiled by ARCSA from the 2013 Report Card on America's Infrastructure from the American Society of Civil Engineers, the U.S. Chamber of Commerce and the National Association of Water Companies:
• 7 TRILLION gallons per day are wasted due to 240,000 water main breaks each year
• Over $1 TRILLION is needed over 10 years to repair water systems
ARCSA is the premier national educational and technical rainwater harvesting organization. Decentralized onsite rain and stormwater harvesting systems can deliver a partial solution to our aging water delivery infrastructure and support new job creation.
To learn more about how individuals and businesses can protect their water supply from disruptions by supplementing utility water with rainwater harvesting, click here to read the entire ARCSA article.