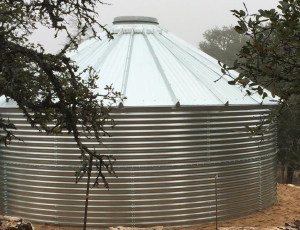 Our neighbors to the North are considering rainwater collection as a potable source. Rainwater collection is just good practice for sustainability and conservation.
Last year, the American Rainwater Catchment Systems Association (ARCSA) was joined by the Canadian Association of Rainwater Management (CANARM) in a joint effort to promote rainwater collection throughout Canada.
In a recent article in the Nanaimo Bulletin, Julie Pisani, regional district director of drinking water, is embracing rainwater collection for potable usage with regional directors approving the use of rainwater as amiable source. The directors are hoping the resolution will ultimately be considered at the Union Municipalities Conference this September. Dr. Paul Hasselback, Medical Health Officer stated "If they have the appropriate treatment in place, it may be a viable solution". The BC ARCSA representative is Ken Nentwig and can be reached at ken (dot) nentwig (at) gmail (dot) com
As British Columbia moves forward in their efforts to promote rainwater collection as a potable source, we encourage the District Directors to contact counties and cities in the Puget Sound Region. San Juan County has supported RWC for potable use for more than twenty years. In 2009, the Greater Seattle area adopted RWC for potable use as well as others in the region.