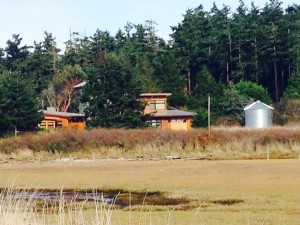 A well-designed and soundly constructed rainwater collection system, with scheduled ongoing maintenance, will provide years of quality domestic use.
RainBank Rainwater Systems has been providing safe, clean, reliable water for whole house usage for years.  Recently, we went to Lopez Island to provide maintenance and inspections for systems installed over a decade ago. RainBank was established on Lopez Island, WA, and it now has some of the longest running systems in the state. These systems were designed and constructed to provide whole house, potable water usage.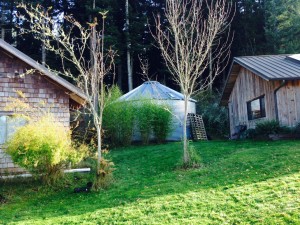 San Juan County was the first county in Washington State to allow rainwater collection for potable use, due to salt water intrusion of wells like RainBank president, Ken Blair's system. Low production and higher levels of fecal coliform or nitrates are other factors that have plagued wells in this area.
RainBank Rainwater Systems has been providing ongoing, scheduled maintenance for many of these customers since their installs, while other, do-it-yourself customers have observed and learned how to maintain their own systems. All of these rainwater systems are still providing a viable source of water for whole house usage.