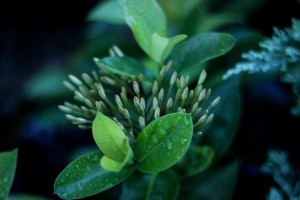 On November 17, at its national conference in Phoenix, Arizona, ARCSA (the American Rainwater Catchment Systems Association) will launch a petition as an appeal to President Obama, in support of rainwater harvesting. After the initial launch, an email link will be distributed to supporters who want to sign the petition. The original petition email link will be launched via ARCSA's newsletter, click here to subscribe.  After the petition reaches 150 names, it will be accessible on the Whitehouse.gov "We the People" website.
Once launched, 100,000 names must be collected within 30 days, (December 16, 2014). When the goal is reached, the petition in support of rainwater harvesting will be placed in line for an official response from President Obama.
The petition language is straightforward and concise:
WE PETITION THE OBAMA ADMINISTRATION 
…to stimulate the emerging rainwater-harvesting industry through legislation or executive order, creating new jobs in design, installation, education, R&D, sales, plumbing, landscaping, roofing, monitoring and maintenance, which could propel the U.S. to international leadership, with compounding fiscal benefits.
The many justifications include:
Worldwide demand for clean water exceeds supply.

Rainwater can help fill the gap and reduce stormwater pollution.

One inch of rain is over 600 gallons per 1,000 sq. ft. of roof.

Rainwater is a valuable resource that reduces demand on water infrastructure.

A new national standard, ARCSA/ASPE/ANSI 63 details safe design & installation.

Treated rainwater can easily surpass EPA standards.
We encourage you to click one of the share buttons below to ensure this information is seen by colleagues, friends and family, far and wide.  We want to ensure that this meaningful request gets in front of our President.
SIGN THE PETITION NOW (Please note: signing the petition is a 2 step process.  After you sign, you will be asked to reply to an email to verify your signature.)