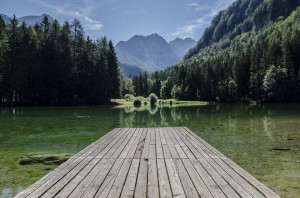 The American Rainwater Catchment Systems Association (ARCSA.org), a  non-profit organization whose mission is to promote and educate on sustainable rainwater collection practices, has asked President Obama to issue a proclamation, as well as to support enabling legislation, which would embrace rainwater collection as a solution toward national economic and resource challenges.
The rainwater collection industry, according to ARCSA President David Crawford, can foster job creation in areas associated with design, installation, education, research and development, component and consumable sales, plumbing, landscaping, roofing, guttering and maintenance of rainwater collection systems – the result of which would bring nationwide economic benefits.
Regional water shortages, reduction of demand on aging infrastructure, ease of treatment to high standards, security of decentralized water systems and the superiority of rainwater to nourish plants and animals are just some of the underlying reasons for this request.
Do you think President Obama will support the rainwater collection industry?  Leave a comment below.