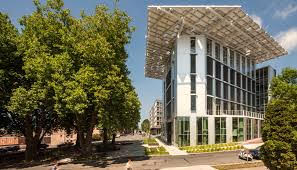 Chances are if you're from Seattle you have heard of the Bullitt Center.  According to its website, "The Bullitt Center was designed to show what's possible today, changing the way people think about high performance green building."
One of the most ambitious aspects of the Bullitt Center was to achieve the goals of the Living Building Challenge,  created by CEO Jason McLennan in 2006 and encourages eco-centric design. The Living Building Challenge carries the strictest green building requirements in the industry.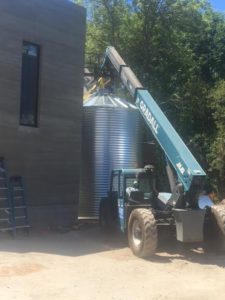 Now McLennan is building his own home, Heron Hall, incorporating the same design challenges as the Bullitt Center. Heron Hall's whole house water system is sole source, meaning that rainwater is the only source of water. The water system was designed by 2020 Engineering with RainBank Rainwater Systems as a consultant to the design team. RainBank was contracted to construct the 15,000 Gallon Contain Water Systems tank cistern and now is looking forward to building the filtration and pumping system.
McLennan recently published a blog post about the cistern build, which was completed last week. RainBank's Engineer, Chad Lindsly, along with president Ken Blair are working on the final details of the system's components and will be installing that portion of the system soon.
Stay tuned for updates on this exciting project.