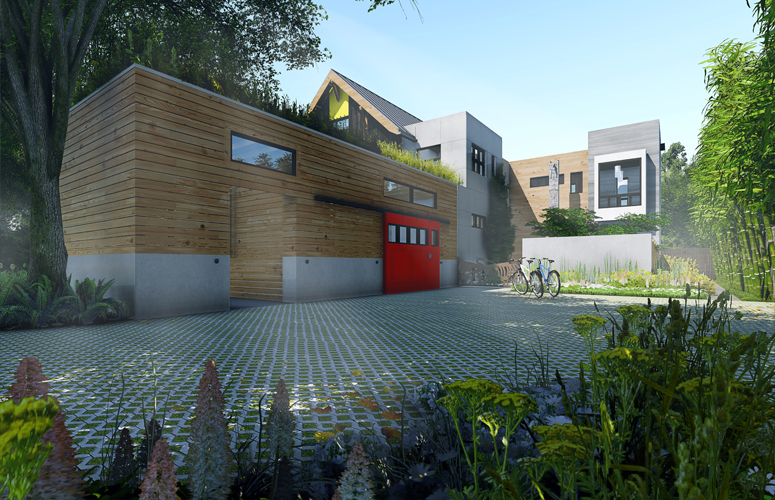 We first announced RainBank's involvement in Heron Hall almost two years ago. Project founder and homeowner Jason McLennan is considered one of the most influential individuals in the green building movement today.
Heron Hall is a Benchmark for Future Generations
Planning has come to fruition and the challenge of building Heron Hall, Jason McLennan's leading edge green project and Living Building home on Bainbridge Island, WA is in full swing.
Read more about Jason and the project below:
RainBank Rainwater Collection Systems principal Ken Blair is pleased to be a member of the Engineering and Consultant Team for Jason McLennan's Heron Hall, a living building home McLennan is the CEO of the International Living Future Institute, a non profit organization behind the world's most progressive and stringent green building guidance system.  He is the creator of the Living Building Challenge and heads Cascadia Green Building Council, the Pacific Northwest chapter for the US Green Building Council and the Canada Green Building Council.
Jason speaks about the living building challenge:
McLennan states, "it's not enough for architects, construction companies, and real estate management companies to focus on reducing their environmental impact.  The  time is right to be far more ambitious, think instead about recharging and replenishing our planet", explains Jason.
Click here to read about Heron Hall.
As the world seeks workable answers to sustainable building practices, Heron Hall will be a benchmark for this and future generations to follow.