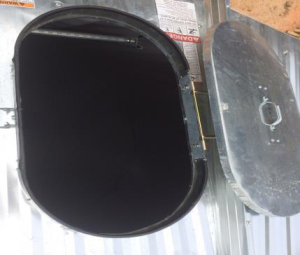 RainBank is seeing unprecedented growth in the rainwater collection industry, specifically in commercial construction, with high demand for quality steel water tanks, like those manufactured by Contain Tank Systems, Inc.
In January, we announced that RainBank Rainwater Systems is the Northwest Pinnacle Steel Water Tank dealer and Contain Tank Systems Inc. certified installer.
The Door is Open For New Steel Water Tank Distributors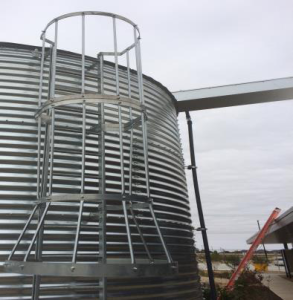 For our colleague companies in the sustainable construction industry with a focus on irrigation, fire suppression, rainwater systems, plumbing, engineering and architecture, RainBank wants to develop relationships with prospective steel water tank distributors in Spokane, Seattle, Portland, WA; Boise, ID and British Columbia, Canada.
If you are a plumbing supplier, fire suppression supplier, engineering firm, architect, general contractor, or mechanical contractor, we want to hear from you about partnering to distribute steel water tanks through RainBank.
Some benefits of Contain steel water tanks are:
Highest quality products
Contain Water Systems tanks are backed by a 20-year warranty, which is significantly longer than anything else found on the market
Tanks are engineered to meet seismic code compliance
Tanks come with a standard engineering package and all models have the option to be wet sealed and stamped upon request
Tanks come with a geotextile pre-liner and flexible membrane liner for potable and non-potable applications with tank liners secured to the walls with engineered brackets
Tank sizes range from 6 feet to 48 feet in diameter, with capacity up to 428,602 gallons
Tanks are field erected by certified installers
RainBank offers extremely competitive pricing for quality products to qualified dealers in our northwest territory. Use the form below to start the conversation about becoming a RainBank steel tank distributor.