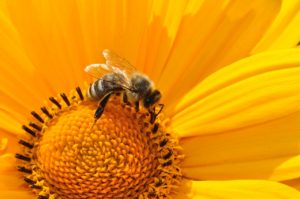 As we near pollen season, there are simple precautionary steps that will help ensure that your stored rainwater remains sweet and desirable. Simple maintenance practices throughout the year are necessary, including keeping your gutters clean of debris, keeping trees trimmed back from collection surfaces, and being vigilant about system cleanliness.
Organic matter such as leaves, pine needles, and pollen can cause tannins or discoloration, along with unpleasant odor, in your stored water. Gutter screens are very effective for larger debris, but pollen will pass through these screens and be conveyed into your stored water without smaller micron pre filtering in place. Screen basket liners will need to be changed as accumulation of pollen fouls the fabric.
RainBank Rainwater Systems has developed a more effective method with less maintenance requirements by removing organics down to 25 microns before conveyance to storage, effectively eliminating the threat of your stored water turning anaerobic. This design feature increases the effectiveness of prescreening while reducing maintenance tasks.
RainBank Rainwater Systems has been designing and installing superior rainwater collection systems for over sixteen years in the Pacific Northwest and is dedicated to the improvement of the industry. Let us design and install a system that will provide years of clean, safe, sustainable water for whole house potable demand.
Contact us and tell us about your rainwater collection needs: