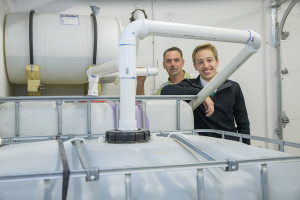 Let's hear it for the next generation! A team of students in Miami, Ohio designed and built a rainwater collection system for a local business that was looking to save money.
An article in the Miami Student details the story of how, in 2010,  an environmental commission discussion on improved stormwater management at an auto shop led to this project. Once the right student team could be assembled, the venture began in September 2014 with students from The College of Engineering and Computing
With the help of their professor, the students worked on designing a rainwater harvesting system that would reduce water usage through filtration, collection and reuse from the 4,200 square feet of roof at the business location. The collected water is used for washing cars and other cleanup functions at the shop.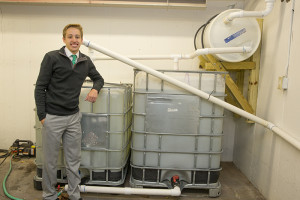 According to the article, the system has been successful, providing the business with 2,500 gallons of water per inch of rainwater and saving close to $1,000 on water bills this year because city water no longer needs to be tapped for this function.
Congratulations to these innovative students for designing and implementing a cost saving, functional and sustainable rainwater collection design.