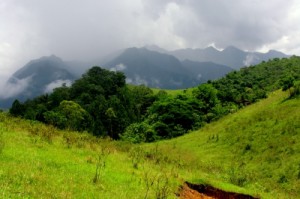 If you want to learn more about rainwater collection in the Seattle area from an American Rainwater Catchment Association (ARCSA) Accredited Professional, join Ken Blair, president of RainBank Rainwater Systems and the Northwest EcoBuilding Guild for an educational meeting, Resilience in Green Building, on Wednesday, January 28th at the Phinney Neighborhood Center from 6:30 – 9:00 pm PT.
Ken has been a leader in rainwater collection since 2005 and is a lifetime member of ARCSA, an ARCSA Accredited Professional, ARCSA's NW Regional Representative, advisor to the ARCSA education committee, guest speaker at the 2011 & 2014 ARCSA conference, as well as the founder of RainBank Rainwater Systems and co-founder of Bank on Rain, a non-profit organization bringing grass root solutions for clean drinking water to remote villages in Africa.
The Northwest EcoBuilding Guild is a 501(c)(3) community of builders, designers, suppliers, homeowners, and partners concerned with ecological building in the Pacific Northwest. The Guild empowers people through education to transform the built environment for long term sustainability. The guild's mission is to support through education, the progressive work of its members in the Pacific Northwest in order to improve the relationship between communities and the built environment.
Founded in 1993 by a small group of professionals already incorporating green building ideas into their practices, the Guild was formed in order to network, learn and exchange ideas related to specific areas of expertise. The Guild has seven chapters serving the diverse bioregions of Washington, Oregon, Idaho and British Columbia. It provides open-source educational materials to the construction industry and the general public in order to encourage building practices that dramatically reduce carbon emissions, are self-sustaining, contribute to local economies, and create optimal conditions for human health and community.
Within the Guild community there is a strong emphasis on thought-leadership, community, integrity, sustainability, innovation, education and fun. These values are the foundation for all Guild programs, and are carried forward by the Guild Chapters and members alike.
The event is free for Guild members; a $10 donation is suggested for non-members. Space is limited so please RSVP. For more information about the program on January 28th, or to make a reservation, please click here.
"A Storm In The Mountains" courtesy of Christian Meyn / www.freedigitalphotos.net