This is the third in a series on how to build a rainwater harvesting system.  Click to read the first and second articles on this topic.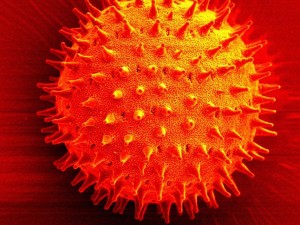 After the first flush device, secondary screening is needed before raw rainwater enters the storage tank or cistern. A fine mesh stainless steel screen should be ordered with your rainwater storage tank. Be sure each tank that is receiving rain from a downspout has a screen. The screen is easily removed for periodic cleaning.
During pollen season, a layer of cheesecloth or a manufactured cloth filter liner should be installed to keep pollen out of the storage area. Both cheesecloth or the cloth filter can be rinsed and reused many times before a replacement is needed.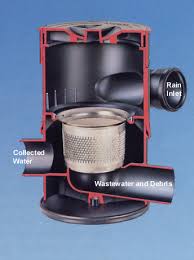 A vortex filter for underground transfer from gutter to a sump tank is a good way to remove debris before rainwater is pumped to the cistern. Only periodic cleaning of the vortex filter is needed. Vortex filters should meet the roof size requirements to work effectively and installed per the manufacturer's recommendations. A vortex filter can be used instead of a first flush device when mounted between the gutter and the cistern.
Don't forget to check the box below to subscribe to posts be sure updates on rainwater collection arrive in your inbox!