Engineered NFPA 22 Fire Protection water Storage Tanks by Contain Water Systems Inc. and RainBank Rainwater Systems of Seattle.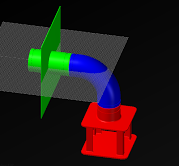 Standard wall mount NFPA Anti Vortex Assembly Flanges compression fit to the tank side wall. This design feeds through the tank wall to the exterior of the tank providing fire department direct connection.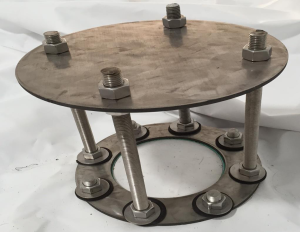 Custom stainless steel floor flange Anti Vortex Assemblies manufactured by Contain Water Systems Inc., allow you to keep the cosmetics of your tank sleek and clean. Attached to a  4″ or 6″ suction pipe in the concrete foundation, the suction water flows directly to the hydrant outside the tank with a fire connection.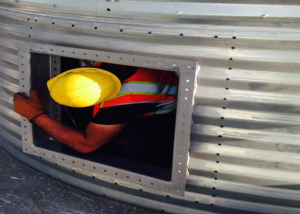 Through the liner access panel allows for safe and easy access in and out of the water tank, eliminating confined space entry for tank inspections and  maintenance. This is the only through the liner access panel in the market. That, and a 20 year warranty make Contain Water Systems Inc. the best choice in Fire protection tanks.
ContainWater Systems Inc. and RainBank Rainwater Systems take pride in finding solutions to hard problems.

 "Making relationships as strong as steel."