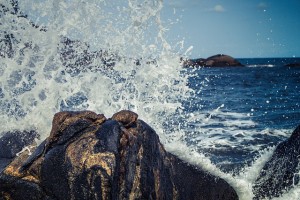 As we've shared in the past, the mission of The American Rainwater Catchment Systems Association (ARCSA) is to promote sustainable rainwater harvesting practices to help solve potable, non-potable, stormwater and energy challenges throughout the world.
Let's also congratulate ARCSA for its sound business practices and for having attained the GuideStar Exchange Gold participation level, a testament to the organization's leadership. This level demonstrates ARCSA's deep commitment to transparency and accountability.
"Through the national and international work of ARCSA's Board of Directors and its members, representing government, academia, trade groups, and industry, ARCSA is helping to transform a local and renewable water resource into a global solution for water challenges.  This transformation is helping to create jobs, to boost local economies, to improve water quality of receiving waters, and to reduce the dependence on strained municipal clean water supplies."
You can learn more about ARCSA and rainwater collection by visiting its FAQ page.
ARCSA is engaged in many initiatives for 2015, including its popular annual conference, now in its 11th year, to be held in November in Long Beach CA. This year's theme is "Beyond The Garden",  and will offer valuable information about residential and commercial rainwater collection ideas, opportunities, and initiatives – for potable and non potable applications.