Now Offering Steel Water Storage Tanks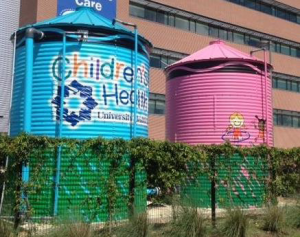 Seattle's RainBank Rainwater Systems' progressive approach to the rainwater collection industry is now offering competition in the steel water storage tank market for Washington and Oregon.  View a short video below, and visit our steel water tanks page.
RainBank has been awarded a Pinnacle Water Tank dealership for Washington and Oregon and is a Contain Water Systems Inc. certified installer. With 15 years of experience in steel water tank construction, RainBank Rainwater System has constructed water tanks for the Goodwill building on Rainier Avenue, Wallingford Fire Station, Kirkland Safety Building, Joint Base Lewis-McChord, and many more. 
Pinnacle Water Storage Tanks and Contain Water Systems Inc. have many features not offered by competitors. A 20 year warranty, unmatched in the industry, assures customers of quality for commercial and residential applications. 
RainBank RainWater Systems continues to strive for excellence in quality of products, construction and pricing. 
Contact us now for information and a competitive quote.