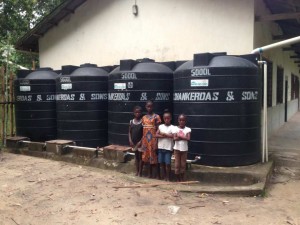 RainBank is very pleased to announce that its submitted photo was accepted for inclusion in the new American Rainwater Catchment Systems Association marketing brochure.
ARCSA's mission is to promote sustainable rainwater harvesting practices to help solve potable, non-potable, stormwater and energy challenges throughout the world.
ARCSA is primarily funded through individual and business memberships, business sponsorships and fees generated from delivering educational courses, webinars and printed materials.
RainBank's Ken Blair is an accredited ARCSA Professional Designer / Installer and Life Member.
Click here to download/view the ARCSA brochure.