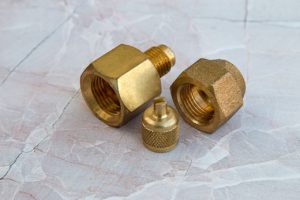 Good maintenance of your rainwater collection system will ensure the best quality of water available.  Here's a reminder from a post originally published under the title Autumn Rainwater System Maintenance.
The dog days of summer in the Seattle area are nearing an end as the cooler, wetter days of Autumn approach.
With Fall rapidly approaching, bringing its gift of rainfall to the Pacific Northwest, rainwater collectors need to prepare for our harvest. Your quality of stored rainwater will be greatly enhanced if your system is ready. Gutters and screens should be cleaned of debris and residue, remembering to divert that water during this part of maintenance of your rainwater collection system. Keep an eye on those gutters during the windy times to be sure that they stay free of accumulation of leaves and needles.
Please remember to be safe with the use of ladders. The goal here is to send the cleanest water we can into our cisterns. You don't want to send that yuck into your storage; it can decay quickly, cause odor and discoloration of your stored water. While carbon filters will help in the removal of odor, it is not as effective in eliminating discoloration (tannins). It is always a good idea at this time of year, to flush your downspout to storage conveyance lines. If you have clean outs installed, remove them and flush out any accumulation of sediment and/ or debris. If not, a garden hose flushing at each downspout to conveyance line is a good spot to conduct this simple task.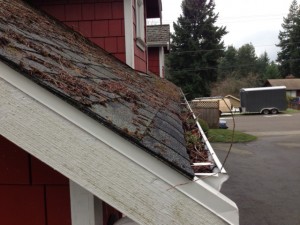 If your system has a sump tank and screen basket, give it the once over. A shop vac with the filter element removed makes this job easy by removing the sediment from the bottom of the sump. A teaspoon of bleach, mixed with about 10 gallons of water for a final rinse will help remove bacteria that may have accumulated during the summer months. Lift your float switch up inside the sump to activate your pump to be sure it is operational. You don't want to find out that you missed out on collection because of a faulty pump or switch.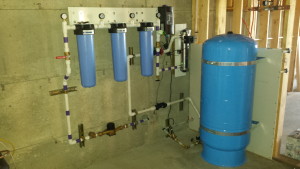 Autumn is also a good time to change your filters and your UV bulb. Most UV bulb manufacturers recommend that the bulb be changed once per year. They do have a life expectancy and begin to lose their intensity, which may result in improper disinfection. Your filters may have sat during vacation without circulation and could have allowed "festering" of the particulate that they have absorbed. Or, because of summer fun, you have not thought about changing them when needed – so it is time. I always shock my system this time of year. With filters removed but UV lamp turned on, add a couple of tablespoons of bleach into the first canister. Replace the canisters without the filters. Open each faucet until you smell a little bleach then close the faucet immediately. Repeat with all faucets in the household. Let the bleach water sit in the plumbing for about half an hour. Then, open all faucets and let run to flush the bleach out of the lines. Replace the filter elements and you're done.