Is Seattle implementing Rainwater Collection as part of its Stormwater Management Program (SWMP)?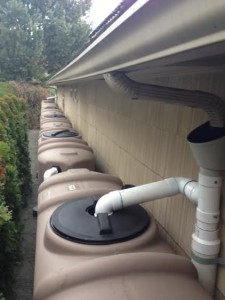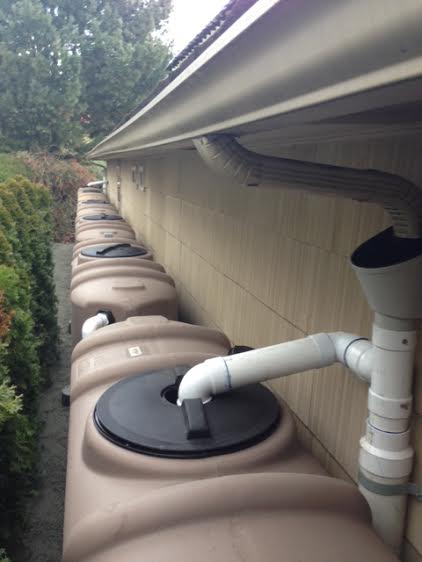 SWMP applies to the municipal separate storm sewers owned and operated by the city. SWMP address the National Pollution Discharge Elimination System (NPDES) and is permitted by ecology. Seattle Public Utilities (SPU) is the lead city department responsible for implementing permit coordination in SWMP.
"The City of Seattle is required to develop, implement and enforce a program to prevent and control the impact of stormwater runoff from new development, redevelopment and construction site activities." (SWMP Jan. 2015)
Part of the "minimum performance requirements" of SWMP is to "incorporate and require Low Impact Development (LID) principles and its Best Management Practices (BMPs)." The Green Stormwater Infrastructure (GSI) is part of the stormwater code and requires that any new construction, commercial or residential, infiltrate runoff. SPU's "Rainwise Program" offers education to the general public on infiltration of stormwater and rebates of implementation as long as requirements are met.
The city of Seattle Health Department allows rainwater collection for non-potable and potable use.
Unfortunately SWMP does very little to encourage rainwater collection, even though it is promoted by Ecology. The Rainwise Program addresses infiltration, not use of a rainwater system, while rainwater collection and its use offers more advantages than simply infiltrating. The use of collected rainwater for toilet flushing, laundry, and when properly filtered and disinfected, potable use, not only helps mitigate roof runoff, but helps supplement our water supplies.
The demands of our water supplies nationwide are becoming strained and will continue as population growth continues. Costs of expanding and upgrading current water infrastructure will cost billions locally in the next 20 years, while a more proactive approach of a supplemental, decentralized water system addresses both issues of stormwater and water demands while keeping costs down.
While Seattle is addressing stormwater runoff, they are missing the boat on rainwater collection promotion. More information and comments to Seattle City Council links are provided below.
For More Information