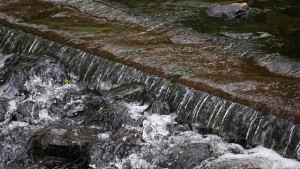 Standards. They are the benchmarks we use to help us make decisions about the food we eat, the cars we purchase, the schools we choose and the water we use.
The American Rainwater Catchment Systems Association (ARCSA) and the American Society of Plumbing Engineers (ASPE) have jointly developed a Stormwater Harvesting Standard, which received American National Standards (ANSI) approval.
This new standard offers direction on how to safely apply stormwater collection for direct end-use applications.
"The American Society of Plumbing Engineers (ASPE) is pleased to announce that ARCSA/ASPE/ANSI 78-2015: Stormwater Harvesting System Design for Direct End-Use Applications was approved as an American National Standard by the American National Standards Institute (ANSI) on August 3, 2015"
The standard is set to offer a secure alternate to utility-provided water and to elevate stormwater use to decrease reliance on the aging infrastructure afflicting many municipal water systems.
"Use of the standard will ensure that consumers are not at risk from poor design, installation, maintenance, or illegal work and that the stormwater catchment system will assist in maintaining and enhancing the quality of the environment while assisting compliance with the intent of relevant regulations and government officials."
Read more about the standard here.
RainBank is proud to be a lifetime member of ARCSA and applauds its ongoing efforts to set and maintain standards for rainwater harvesting.