Ken Blair, President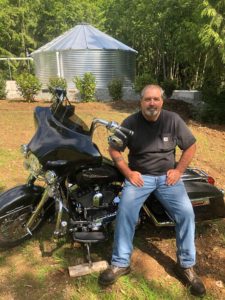 A rainwater systems designer and consultant, Ken has designed and installed residential and commercial, potable and non potable systems, primarily in the northwest United States for 15 years and, also consults for and manages builds nationwide. Ken is an accredited ARCSA Professional, Inspector Specialist, Designer / Installer and Life Member, a Pacific Coastal Regional ARCSA representative and advisor to its education committee. Ken is tapped by architects, engineers, government agencies and related professional associations to provide lectures or participate on expert panels to discuss Rainwater Systems design and builds.
Ken is a United States Navy veteran, having served on active duty during the Vietnam War era.
A career entrepreneur, Ken progressively created a new business focus with a commercial dive company in Hawaii in the mid 1980′s, to respond and clean up oil spills, oil spill equipment training, service and maintenance for oil co-op service industry. Ken is passionate about having a positive impact on the environment and is also a founding director of BANK-ON-RAIN (2011-2014), whose mission is to create grassroots solutions for rainwater collection for consumption and agriculture in developing areas of the planet.
Contact Ken@RainBank dot info or use the form below.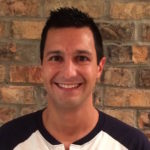 Chad Lindsly, Engineering:  Chad is an ARCSA Accredited Professional, who has been an energetic member of the RainBank team since September 2013, working as a consultant, designer, foreman and installer of residential and commercial rainwater systems.
A mechanical engineer, Chad earned a degree from Michigan State University and has seven years' project management with a focus on resource conservation – including water collection, reuse and treatment for residential and manufacturing processes.  He also has four years' previous experience in commercial and residential building and residential renovation.
Chad's strong pull toward sustainability is prevalent in his solid work ethic, which makes him a good fit for RainBank's progressive outlook toward rainwater systems.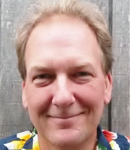 Tracy Bell:  As a former co-owner of Clearview Mechanical Inc., Tracy brings his 30+ years' experience in alternative energy and water systems, commercial and residential new construction & renovation, off-grid and semi-grid living, and problem solving skills to the RainBank team. A Seattle native, Tracy is a 30-year licensed Journeyman commercial plumber and pipefitter; a licensed commercial property and residential home inspector.
Tracy is an avid organic gardener, enthusiastic fisherman, treasure hunter, reclaimed and sustainable materials artist; and he is an ardent social entrepreneur.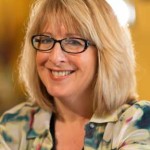 Sonia Schenker, Business Administrator and Chief Virtual Officer:  Sonia has worked behind the scenes as an administrator for RainBank since January, 2010. She has more than 25 years of experience in executive office administration and also delivers customized training to adults seeking to improve workplace skills.  Based in the northeast US, Sonia manages and advises on all business aspects for RainBank Rainwater Systems, including blog, website and social media management and overall business strategy. Reach Sonia at admin@rainbank dot info, or use the form below.
Use the form below to contact us. We look forward to working with you.